The Jamil Niner Student Pantry is always open to donations!
Have some non-perishable goods you would like to donate? Please refer to our list of accepted items and then drop them off during regular Pantry Hours (Mondays from 11:00 a.m. - 1:00 p.m., Tuesdays,  Wednesdays, and Thursdays from 11:00 a.m. - 4:30 p.m.). All items must be within their Best by/Use by dates. 
Dropping off perishable items like fresh produce, refrigerated items, or dairy? Please drop items off during the above hours with a staff member so we can properly refrigerate these items. The Pantry does not accept raw meats.
Non-perishable items can be left in the Donation Drop Box at the end of the driveway next to the garage door. 
Address:
1224 John Kirk Drive
Charlotte, NC 28262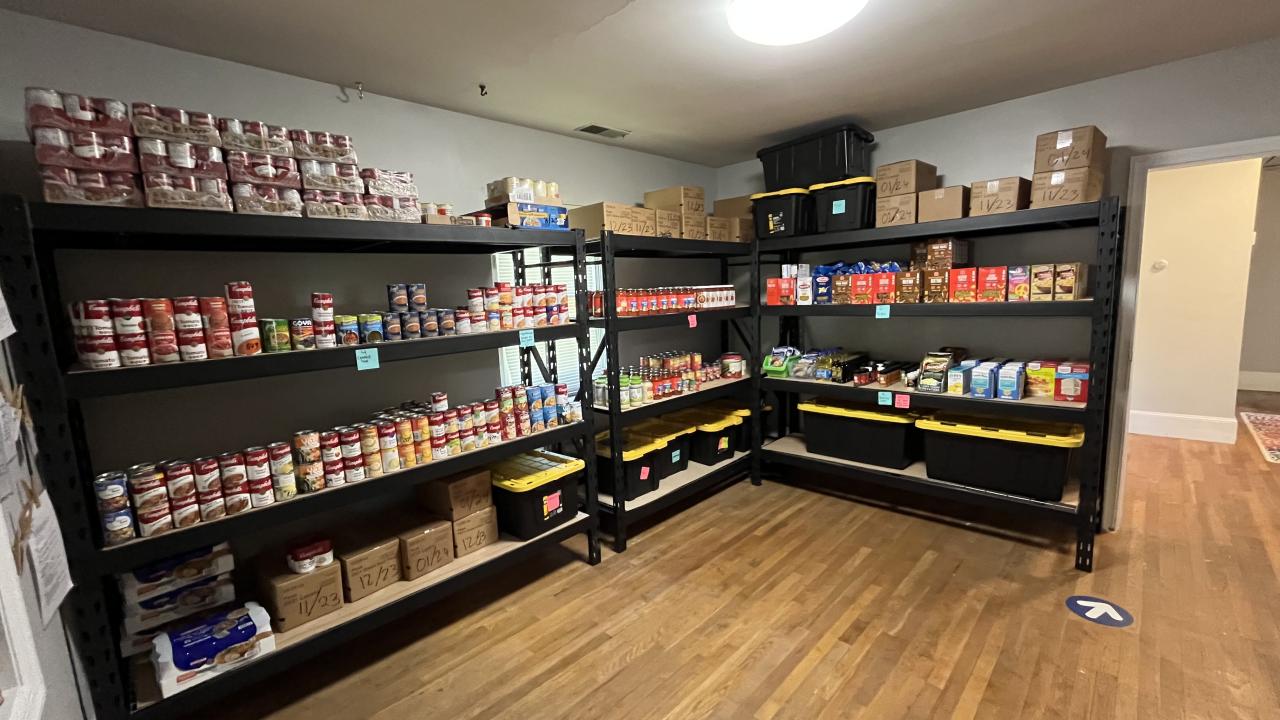 Dried Lentils
Dried Red Lentils
Dried and Canned Chickpeas
Dried and Canned Black beans
Peanut Butter
Jelly
Canned Tuna
Pasta
Pasta sauce (meatless preferred)
Chicken broth
Vegetable broth
Oatmeal (any variety)
Cereal (oat & rice)
Granola Bars
Cereal Bars
Potatoes (any variety)
Onions
Crackers      
Ramen Noodles
Popcorn 
Shampoo
Conditioner
Body Wash
Bar Soap
Toothbrushes
Toothpaste
Period products, especially pads
Deodorant
Floss
Can Openers 
Grocery Bags
Household Items

Dish detergent/pods
Laundry detergent/pods
Trash bags
Paper towels
Toilet paper
Cleaning supplies
Handsoap
Sanitizing wipes
Kitchen and cooking utensils/supplies